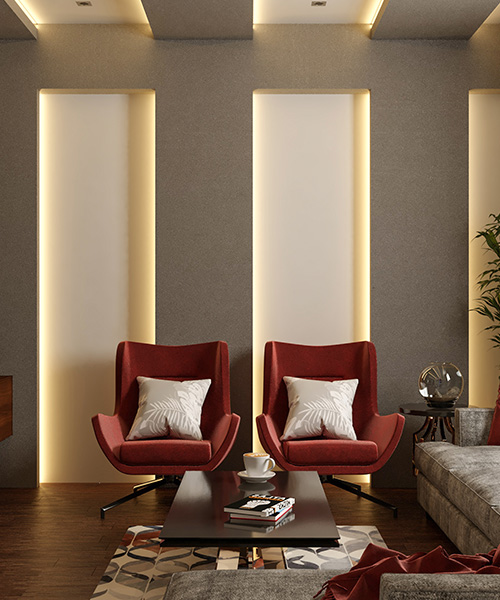 ey characteristics of the Ethnic furniture style. The Ethnic decorating style either copies the patterns, tendrils and floral motifs and rearranges them in new colors or uses the typical color constellations of Native American, Peruvian, Mexican or even African tribes with modern inspirations of traditional patterns.The colonial style was created between the 17th and 19th century and can be described as a historical model for today's Ethnic furniture style. The colonial style was characterized by the fact that Europeans brought their architectural styles into the then new regions such as North, Central and South America.

Electricity
Venus panel 24 line including panel keys.
ElSweedy Cables with a guarantee.
Aladdin Or Mustafa Mahmoud hoses + Electrical switches and outlets from Sanchi or similar
Gypsum board spots & chassis
TV & Telephone outlets.

Plumbing
Feeding & PR Pieces pipes for 2 bathrooms and kitchen including Sika 107 insulation for
bathroom floors.
Sewage system from Al sherif
Sets for 2 bathrooms (basin + base + bathtub) from Ideal Standard or Duravit
Turkish mixers for 2 bathrooms and kitchen.

Grout
Fitted for the entire unit ceilings

Paints
Sealer + 3 Putty Knives + 2 Plastic Faces (Dayton – Beijing – GLC – Sipes)

Ceramic
(Cleopatra – Art – Innova – Royal) The price per square meter does not exceed 120 EGP
Porcelain 60cm x 60cm for the reception The price per square meter does not exceed 200 EGP

Windows
Large PS anti-noise and dust, tinted or transparent glass

Doors
Room Door: From Musky wood + Shellac and esters paint
Apartment Door: Wood or armored, with a maximum of 4500 EGP



Gypsum Board
German Kenov, 4 mm galvanized accessories for the reception and the aisle, with a maximum of