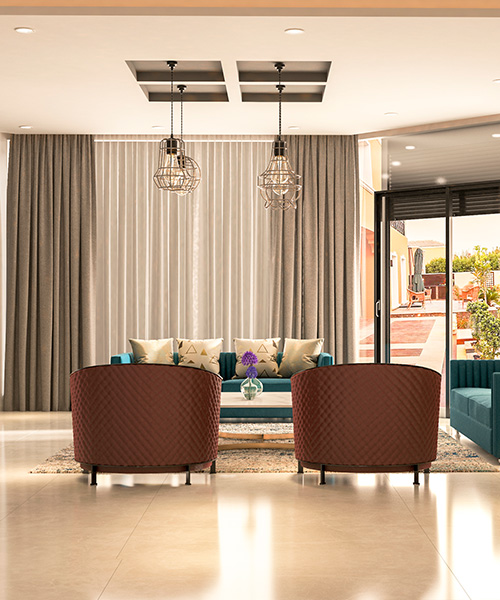 In home decorating, if you enjoy things that are modern and like to keep current with the styles of the moment, you are a follower of venus style. Fundamentally, a venus style of decorating is defined by simplicity, subtle sophistication, deliberate use of texture, and clean lines. Interiors tend to showcase space rather than things. By focusing on color, space, and shape, contemporary interiors are sleek and fresh. To achieve the look of a venus home, it's important to stick to some basic rules.

Electricity
Venus panel 36 line including panel keys.
El Sweedy Cables with a guarantee.
Aladdin or Mustafa Mahmoud hoses + Electrical switches and outlets from Sanchi or similar
Gypsum board spots & chassis
Emergency light for all unit

Plumbing
Feeding & PR Pieces pipes for 2 bathrooms and kitchen including Sika 107 insulation for
bathroom floors.
Sewage system From Al Sharif.
Sets for 2 bathrooms (basin + base with buried tanks + bathtub with glass cabin ) from Ideal
Standard or Duravit.
Ideal Standard Or Duravit mixers for 2 bathrooms and kitchen.
Sweage system for Air-conditions.

Grout
Fitted for the entire unit ceilings

Paints
Sealer + 4 Putty Knives + 2 Plastic Faces (Jotun – GLC – Sipes)

Ceramic
(Cleopatra – Jemma) The price per square meter does not exceed 200 EGP
Porcelain 60cm x 60cm for the reception The price per square meter does not exceed 250 EGP

Windows
Jumbo with reflective glass

Doors
Room Door: From Musky wood + Shellac and esters paint + Door Accessories
Apartment Door: Wood or armored, with a maximum of 5500 EGP

Gypsum Board
German Kenov, 4 mm galvanized accessories for the reception, hidden light from the aisle, with a
maximum of 60 meters + Futec cornices for rooms, bathroom and kitchen.